It took 4 tests and a swab to the back of the throat but I'm out of the club

I'm not surprised. I tested negative between exposure and the onset of symptoms (and eventual positive test). I think that's pretty normal.
Hope you & OddSox feel better soon.
A quick update: everything hurts and I'm dying.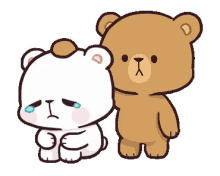 Sometimes when I cough my airway gets completely restricted (by mucus?), and then I choke because I can't get any air in to cough it out.
Thankfully I'm not actually coughing that much, but now I'm worried I'm going to spontaneously suffocate.
I thought about that, but then I got too lazy to search for the thread because of COVID cooties.
Is Lucy the last one standing here?

I haven't caught covid, yet. I expect it's just a matter of time, though.
I flew on an airplane this weekend, so I masked up for the first time in a long time. There were a handful of others like me.
Afaik I'm still a member. 3/5 of the household has had it - all the ladies.
Approximately same percentage of my household with the same gender distribution.