Not smoking/grilling, but I was gifted farm fresh eggs again so I made a leek, feta, and lemon quiche.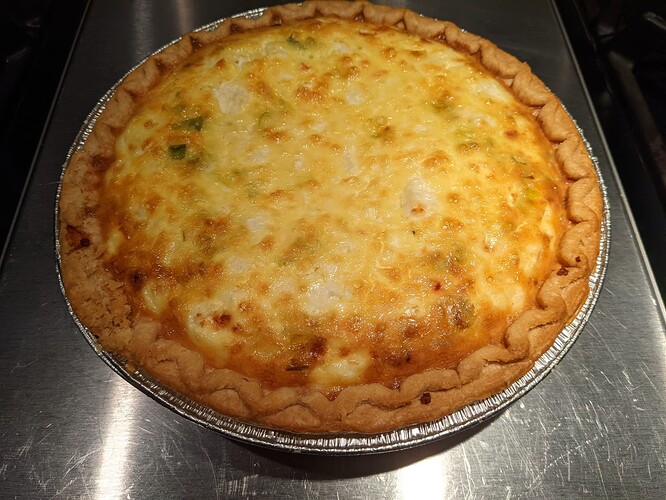 Glad to welcome you to the family.
What model did you get?
That is a nice toy.
I have had one of the ones with the fan for over five years now. It is the single best accessory i purchased for my BGE.
Due to paranoia of rain damage for longer cooks, i also bought this to go with it (not exactly this, but same concept)
I meant to ask – it looks like you heavily seasoned the ribs. What did you use?
I went with a rosticciana style rub: rosemary, fennel, garlic, a little crushed red pepper, s&p. I spritzed them all over twice with red wine vinegar while cooking.
I was just at Costco, looking at the three-back-rib package. Decided my freezer is too full.
Homemade sauce or bottled?
.
.
.
Asking for a snob.
Homemade rub, bottled sauce this time