Donating blood today. Glad that doing something so easy can have a big effect.
have to do that, will go after my vacation
In a football pool where you pick 10 teams weighted 10 - 1 (no spreads)
I have won 3 of the last 6 weeks. My wife won the week before that.
She is first overall, I am 2nd
Wow, I feel like a human juicebox.
Hawaiian blood punch.
Type O-Ocean Spray.
They won't let me donate blood because my pulse is under 50. I am sure they have their reasons, but I think I have pretty nice blood, folks would want it. Guess this is the wrong thread to post this thought.
OK, will try a happy contribution instead.
Playing tennis with my sister on Friday. We used to play a lot >20 years ago, but this will be just our second time in 5+ years, looking forward to it!
I just got back from doing the same thing!

difference between putting a pin prick in a hose and wait for the water to drip out
or doing the same, but attach a pump to it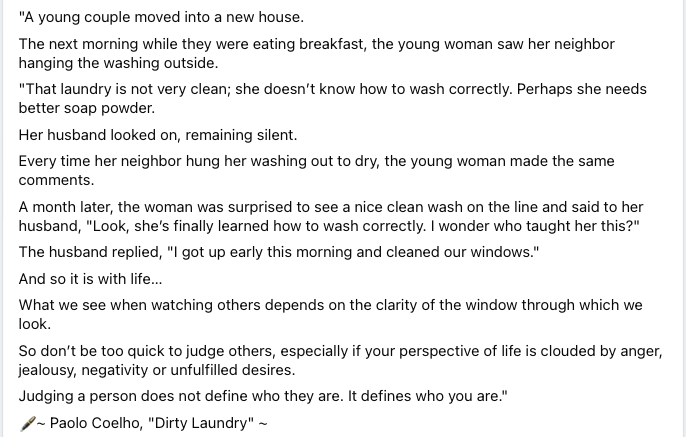 The university kids I take hunting and fishing sometimes go home and return with food for me. I got pinged last night, buddy just returned from Saudi Arabia and has some stuff he brought back for me. Can't wait to see what it is!

This just in: not playing tennis and aging a couple of decades makes one worse at tennis.
Lots of fun though. By the second set, was starting to come back to me a bit. My sister has been practicing with her husband (who is a rank beginner), she is playing pretty consistently.
I was pretty bad at tennis BC…I can't imagine how bad I am now 20+ years later.
Now you tell me. Though I had already seen decline with time and infrequent playing. Now it's been over 3 years since I've hit a tennis ball. Who know what will happen next time I try
In honor of Charles Shultz's 100th birthday, numerous daily comic strips have a peanuts theme. This is one of many. Not the funniest, but one of the more surprising.