Hey, those hammock chairs look awesome!!!
I love soft pretzels.
I bought a bunch of beef jerky from a hot sauce place
GoActuary. Come for the actuarial content. Stay for the live tweeting from the mall.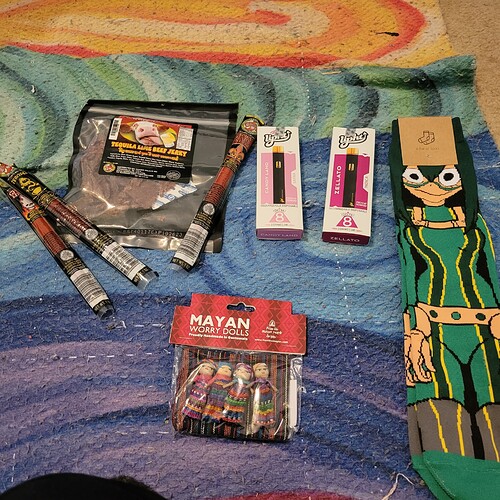 My mall stash.
(Im not really a regular delta 8 user, but wanted to see the difference between sativa and indica.)
I forgot my jelly bracelets
That month or so post-COVID is such a freeing invincible feeling when out and about.
I don't think I've been to the mall since I went to buy my apple watch last spring.
The only mall ive been to in manhattan is the one in Columbus circle. It has no unique charm at all.
Ive gone there if there is a specific store there i need.
I like the mall in the city im visiting
There's no reason to be coy about the name of the city you're in. Anyone who cared enough and was savvy enough could determine the mall from the pics you posted.
I, FTR, am neither.
eh, i'm fully aware. i also know i'm not anonymous at all if someone puts it together. just didn't feel like saying the city.