Ok, not a group I care about much, though it does show up in my FB News Feed since I'm a member. Today I even decided to respond to this question
This was my answer, not an off the wall answer even though some would think it could be impproved upon:
But no one will ever see that response, because it got this reaction from the site: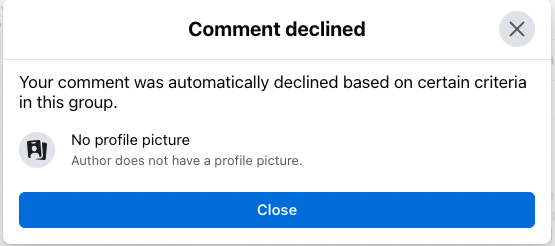 Why would no profile picture be a rule?
Even stranger, since I was sure I had posted there before and never had a profile picture, I tried to do some searches on the group, including searching for all my activity on the group.
I got this response


WTF? I knew I had at least tried to post. Could they all have been declined for No profile picture, without my realizing it at the time?
No, because a search for Steve White produced this and a few others. This one (from context in the very brief thread) must have been posted right around Oct 13, 2020.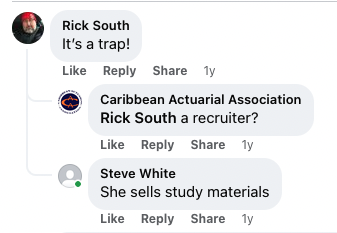 Clearly no profile picture there, but it let me post. Oddly, the search of the group for "Steve White" also produced some results that I can't fathom why they were returned. Most had only a few responses, including some with responses by a different Steve. One had no responses whatsoever, and no "Steve" or "White" in the text; 5 likes but no like by any "Steve" or any "White".
There was a least one other post that I remember making and remember enough about it that I should have been able to find it via Search, but no success. Deleted? New loaded? Who knows?