But with Friendly's which was first? The dessert or the, ah, other meaning? Happy Ending Sundae's have been around, at least since my parents were kids… I'm less sure about how long the expression has been around.
Regardless, it reminds me of: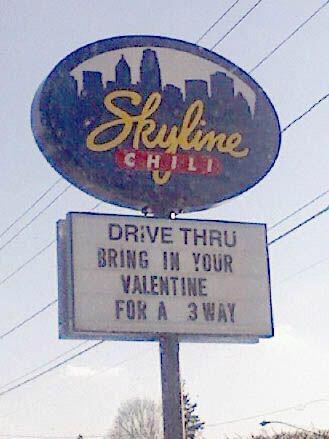 Note: I'm not sure which one of those was first either. But in case you're wondering, a 3-way is spaghetti, chili, cheese. You can also get a 4-way or a 5-way (adding onions and/or beans).