Thread for fun or interesting things you do on the weekend. Perhaps only interesting to you. But so what?
Went to Nashville - visited friends, visited my old brew club (Music City Brewers) at Bold Patriot Brewery, went to Jackalope Brewery and Fait la Force Brewery, saw my Dog Wash Trailer (I'll post a picture), got a Bourbon Drop (Eagle Rare, Wellers Green label, Castle and Key Batch 1, EH Taylor Single), drove a lot!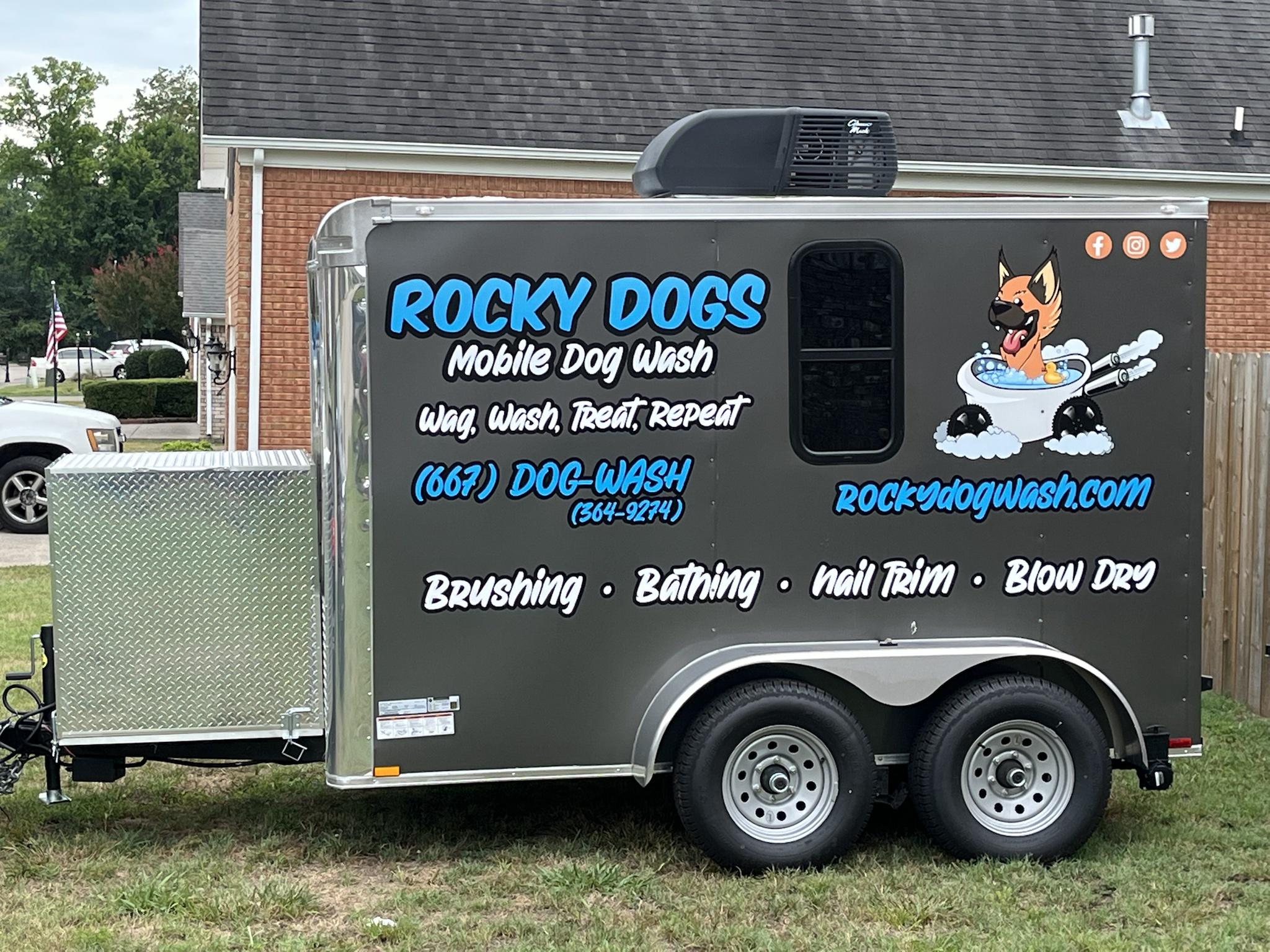 Yesterday we went to Monmouth Park Racetrack for an Italian Festival and Wine Tasting.
The wine tasting was ok. It was a nice day, and it was great to spend some time outdoors not at the beach or in the hot sun. The Italian Festival wasn't what is was built up to be. Just a bunch of food trucks. But we tasted some decent wine. Mostly whites.
Plus, I got to stroll down memory lane. I spent a lot of my time on the 90's at the track. There were even some old timers still working there, and they remembered me. Even the owner of the barber shop there. (He was an apprentice to his father when we started going there, Cut my hair a few times. Yes, I used to get my haircut at the track!)
Put a few nominal wagers in, unlike the past when I was there an hour before first post and stayed until they were locking the gate.
We should go to the track more often. On a nice day, it's a great place to spend an afternoon.
I took a nap.
BEST.WEEKEND.EVER.
Saturday stained the new fence in the front yard, then rode bikes to a local brewery with the kids.
Sunday longer mountain bike ride in the morning, then paddled around the harbor on kayaks in the afternoon. The sea lions waved to us!
Got some dim sum, baked some bread, went for groceries, got sbux. I"m firmly on "Actuarial" on the excitement meter.

ETA: Drank some wine on the deck!!
Stopped time, cast some fireballs, teleported to the Astral Plane (several times), killed a couple of gods, smoked a bowl.
No different than most weekends honestly.
Saturday, put in an AC, bought another (still need to put that in), went to the beach, chased down an umbrella… Sat with wife's dad and watched baseball
Sunday, NYC day, met friends on the train. Walked from Penn Station to Governors Island Ferry, hitting a few bars on the way. Walked around the island. Dinner with tableside Shawarma. and head home. Was out of the house over 13 hours and walked 11 miles
had dinner with my mother's brother, his 2 kids and his wife who we more or less haven't seen in about 18 years. also my other uncle was there who i see all the time. the family dynamics were weird and kinda awkward. my cousins went from small children to 20 somethings and we were basically strangers to them. it doesn't feel like we are related.
my one cousin was saying how she thinks she has her mother's nose. i'm like NO, YOU DO NOT. YOU LOOK EXACTLY LIKE YOUR FATHER AND HAVE YOUR GRANDMOTHERS NOSE, BUT I CAN'T PROVE IT BECAUSE WE ALL GOT FREAKING NOSE JOBS. in talking to my mother after, my mother said she has the exact same nose as my mother did pre-nose job.
this interaction made me a bit more anti-nose job and cosmetic surgery in general. you lose a family trait. my cousin also looks good with that nose. mine was worse. my sister also looked good with her old nose and didn't need it.
There was Rollapalooza this weekend
Hung out at the park with my grandparents and half my siblings + my husband and kid (not half my husband or kid though, I'm no Solomon wise-guy) on Saturday, had my family and some neighbors over on Saturday evening for pizza oven pizza night.
Made a quilt otherwise and took two naps in two days, plus slept in (I was exhausted by Friday evening, long week at work).
Good weekend.
Sid: Well I'm going down to visit my sister in Virginia next Wednesday, for a week, so I can't park it.
Jerry: This Wednesday?
Sid: No, next Wednesday, week after this Wednesday.
Jerry: But the Wednesday two days from now is the next Wednesday.
Sid: If I meant this Wednesday, I would have said this Wednesday. It's the week after this Wednesday.
same, or at least being exposed. I think I was possibly the only person at dinner who didn't have covid yet. My cab driver home was coughing maskless. I probably got it from that jerk.
@Echo : make sure Daddy buys you lotsa chikkinz before he goes into isolayshun!!!
It's OK, Costco delivers
.

Worked. Studied linear algebra. Canned a bushel of peaches.
Had my eldest kid and their spouse over for fish and chips (walleye i caught a few weeks ago) so that was a couple hours in the garage prepping the fries.
Fun stuff.