A per my blog post this morning:
Did you miss our live session in August? We invite you to attend virtually this Thursday, September 21, 2023 at Noon ET.
Excess Mortality: A Peek Under the Iceberg
Everyone is attentively watching the current excess mortality and morbidity crisis unfolding. We think it's just the tip of the iceberg. Discover the iceberg of health problems underlying the elevated death and disability we see playing out in the bottom line. Find out more about creative non-controversial solutions the insurance industry can take to proactively address persisting excess mortality.
This session is free to attend.
It is sponsored by the Insurance Collaboration to Save Lives, a Texas non-profit formed by insurance executives to assist life insurers in addressing the current mortality issues faced in America and around the world. Our vision is for the life insurance industry to band together and save a million lives. We think it's possible. It's profitable. And it's the right thing to do.
We believe this presentation falls into the Organized Activity category for Continuing Education purposes for U.S. actuaries.
Register on Linked In
Sign up now to learn more about the collaborative or to join the mission: CollaborationtoSaveLives
I will be one of the presenters, presenting some of the U.S. mortality results, such as: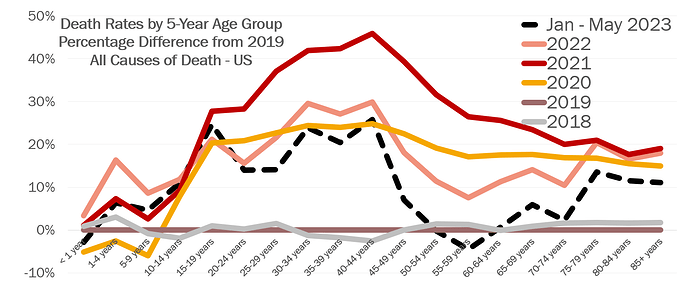 as well as this: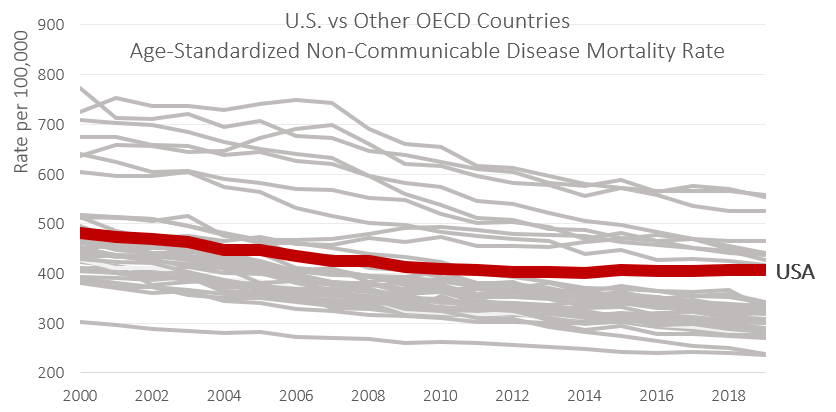 Come one, come all! It's free!