I've witnessed 2-3 significant hailstorms as far as I can remember, quite surreal when it happens in the northeast
And now it is reported that the current drought is the worst in at least 1200 years.
Last night: first time I can ever recall being in a snow squall warning. [I leave it to the rest of you to search on teh interwebs to understand what it is.]
Verdict: disappointed. I expected more, though it was dark so I didn't see much.
Bump…
For turning on our A/C for the first time this year on Friday.
This came up with @Ted_Hoffman's post showing then @dr_t_non-fan. I was really confused with Ted's post and was about to go out to search where he might be that he was getting a snow squall warning in July.
CA should pay a nice-weather tax…
Well, we are closing our windows at around 8AM during this "nice" weather.
I mean all that time you didn't need the AC in June/July!!
Eh, August-October says "hold my beer."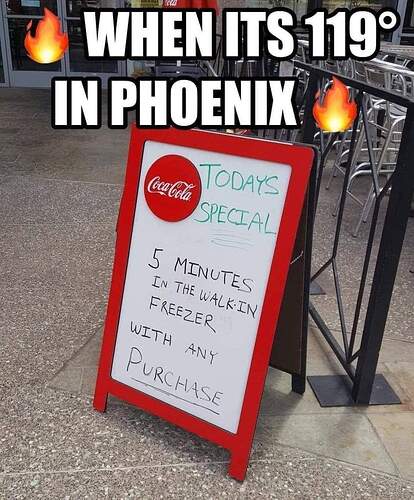 The town I live in had a moderate risk of a damaging storm from Lee (that didn't materialize). I walked down to the beach, and was perhaps overly interested in the fact that the town had built a sand berm to protect the beach house from potential storm surf.