I really feel for them. /s
Oh, here's another in middle-of-nowhere, Washington:

Weddings are so important.
those dipshits in the first link are infuriating with their video telling people not to follow their example as if that makes things better. ya, WE KNOW COVID SPREADS AND WE KNEW IT ON HALLOWEEN WHEN YOU DIPSHITS THOUGH THAT AN 83 PERSON WEDDING WAS A GOOD IDEA.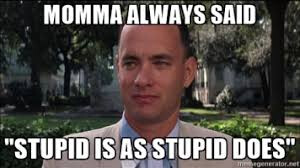 On the other side, the guests aren't much smarter. The party organizer is not the only one to blame.
Did they think it was a White House affair and were promised that everyone was tested and clean?
And just like the White House - They lied?
well yeah, they are all dipshits, including the guests.
Marriage is usually the beginning of the end of a relationship. In this case, many relationships.
Granted, many of them take a good 50 years to get to the end of the end…

Good god. Drawn out torture

Bump, for more about that wedding in B.F. Washington from the OP.
Good news is that no one who attended the wedding has died. Yet.
Bad news is that some of the guests worked at nursing homes. You can figure out the rest of the story.
They should be fired from their jobs. Not sure if charges can be filed, but it seems criminal
I never thought I would be anywhere close to this situation but here I am.
When my daughter decided to get married this year, October was still a long way off. It seemed "safe". That was pre Delta.
In a week we decide whether to push it back 6 months, move the whole thing outside (reception already planned for outside), or ?
I'm also debating whether to spend $$ on "wedding masks" with their initials. Haha, just kidding but I did look at them.
But take that, Covid! The kids "eloped" last month. (They said they eloped but they invited us.) So the wedding is just gravy. But my baby wants a wedding, dang it!
See how easy it is to keep everything outside. The reception is key and if that's outside you are more than halfway there. Maybe ask all guests to be vaccinated. I don't know where it is or what kind of guests you have but I would feel fine attending an outdoor event being vaccinated myself.
We have some anti-vax family members, and one is doing the photography. She's had Covid but it was back in December. I think the groom's parents are also anti-vax. I think most of the rest of the family is vaxed.
Moving outside is not really a problem and as hostess makes some things easier for me.
I think the thing that worries me the most is that our hospitals are so full. 138 people in one place…
Congratulations. You didn't create a poll, but I say outside.
+1
Eloping was a good plan as being married is the important piece and shit happens.
I say keep the wedding date and move everything outdoors. It's still relatively close to when they actually got married and shit happens. Hopefully in October we'll be on this surge's downslope but who knows what it'll be like 6 months from now.
Data point.
My daughter eloped last year in February. They planned on having a party in the summer. Covid killed that of course, so plans got bumped to this summer. Aaaand that got killed as well, because covid.
They ended up getting their rings blessed at a church with only immediate family. Then we had a small dinner back at our place with maybe 15 or 20 people.
It sucks. I was planning on a bruehaha with my friends. The plus is, they saved a ton of money which is better spent elsewhere.
October around here can be pretty cold for an outdoor wedding.
really there is not going to be a good time to plan any large indoor events for the foreseeable future. If you want to have one you need to either 1: move outside or 2: just do it. Given that there is a 'political mix' coming to the event, masks are not going to work and you cant really count on vaccinations in this case it seems.
And if you do have an event, expect to get some flak for it. I had a family member get married last October. Invited about 100 people. She literally got hate mail back in some of the RSVP envelopes. 'oh but that was pre vaccine and it was so irresponsible!' I can hear some here say- guess what, people still feel the same way even after vaccines.
good luck on your planning, whatever you decide to do.