I didn't realize he was so old
RIP. Fuck cancer.
RIP

RIP to one of the all time greatest guitarists. Interesting that he played the drums as a kid, but when his brother Alex kept playing his drum set they agreed to switch instruments. Alex didn't get the fame that brother Eddie got, though he did have a nice career as a gynecologist.
Is this supposed to be the RIP thread for all all deaths? If so, RIP Johnny Nash.
Lyon Gardiner Tyler Jr., grandson of president John Tyler, died at 95.
Another baseball legend, Joe Morgan, 77. Rough couple weeks for the MLB.
I just found out Terry Goodkind died
RIP to the AO? The back door is no longer working, so they may have finally killed it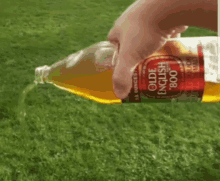 The Amazing Randi, Magician and debunker of paranormal claims, died at age 92. He had a good run. RIP.
Just this morning I archived the AO recipe book…thinking that I had a few posts in there that I might want to keep around. Thank goodness, I guess.
Well, thanks Glenn & Traci (& whomever else) for getting this place set up. It'll take an old guy like me a while to find my way , so if you see me mindlessly wandering around just nudge me in the right direction.
I appreciated The Amazing Randi – I love his brand of magic, and more than that, I appreciated running across his book Flim-Flam when I was in middle school and on an occult kick.
Just today I pulled details of a couple recipes I posted on the AO. I might have been able to replicate them easily, but the notes I left will be helpful. When the plug got pulled I still had the pages up that I could copy/paste from. Lucky.
I even made one of them today: peruvian wings with jalapeno cilantro sauce.
I archived the entire AO recipe book. I didn't know how else to do it, so it went like this:
AO recipe book
Page 1 - Fleischküchlein, Jello & Applesauce, Quiche of Death, Tongue-in-Quiche
Page 2 - French Quiche
Page 3 - cobbler, Salmon & Mustard Sauce
Page 4 - Bacon Peanut Brittle, Feta Artichoke Dip, Danish Dapples
Page 5 - no recipes…just witty commentary
Page 6 - Smoky Pork Tinga, Pecan Divinity, pot roast, Stuffed Green Peppers,
Page 7 - Chippers, Granny Lady's Chili, Asian Ginger Dressing
Page 8 - crystallized ginger, Cauliflower and Broccoli Salad
Page 9 - Turkey Egg Salad, Peanut Butter Ice Cream Delight, Broccoli Leek Soup, Egg substitute, Lasagne, Kung Pao Pork, Chicken Pasta Alfredo, Moroccan-Style Chicken And Potato Stew, Gravy
Page 10 - Creamy Turkey Chowder, Bacon & Cheddar Mashed Potatoes, Banana Cake, Cream Cheese Frosting, Peanut Butter Chocolate Chip Cookies, Fake Chicken Cordon Bleu, Spicy Squash Soup, BBQ Slow Cooker Chicken, Cheese Potato Casserole, Pork Spring Rolls
Page 11 - Double Chocolate Truffle Triangles, Omenahyve, popsicles, Glögi, Grandma's Strawberry Whipped Dessert, Couscous with Feta 'n' Tomatoes
Page 12 - Pleasant Pork Chops, Bacon Explosion, pork chops in the crock pot, JMO's Honey Raisin Cake Recipe
Page 13 - Slow Cooked Barbecued Country-Style Ribs, Pork Chops for the Slow Cooker, Bacon Wrapped Shrimp, EVOO potatoes, Grandma's Pork 'n Beans, Grandma's Potato Soup,
Page 14 - Super Win Gnocci, Brian's Pepper Steak, Crockpot Bacon and Cheese Chicken, Cheeseburgers for the grill,
Page 15 - Citrus Basil Lentil Salad
Page 16 - Bruschetta, Chicken Breast Fillets with Red and Yellow Peppers, Pineapple Delight, Lemon-Basil Beet Salad, watermelon salad
Page 17 - Pesto Gnocci, chicken involving bacon, fruit dip, Chipotle Portobello "Burgers", bacon wrapped turkey
Page 18 - ice cubes, Collard Soup
Page 19 - Jack Quesadillas with Cranberry Salsa, Almond Turkey, Peppermint Candy Cookies, Chocolate Chex mix,
Page 20 - SamChevre's chicken salad, Chicken Salad, Arrabbiata Sauce, Martha Stewart Spice Cured Turkey, Chicken and Couscous Salad, quinoa black bean salad, Progressive Sunshine, Bacon
Page 21 - French Toast, Slow Cooker French Dip Sandwiches, Hot Fudge Sauce, Beer-Batter-Fried-FITB, Oven Baked Ribs, rib-eye steak, Mac & Cheese with peas, Spicy Honey-Brushed Chicken Thighs, green beans,
Page 22 - Asian Sweet Chili Sesame Chicken, Baked Grape Tomatoes with Basil Cornbread Crumbs, crispy roasted potatoes, Pork tenderloin rub, Chicken Cordon Bleu,
Page 23 - Red Curry Soup With Chicken and Rice Noodles, Hearty Chicken Stew with Butternut Squash & Quinoa Recipe, Homemade Salted Caramel Sauce, Herbed Chicken Legs, bbq sauce, hamburgers, potato salad,
Page 24 - French Dip Sandwich, Crock Pot French Dip Sandwich
Page 25 - Hunter's Stew, Chicken Piccata
Before or after we wipe the drool from your lips?