Howdy all – I'm fundraising for Movember:
Meep's Movember 2021 fundraiser page:
Facebook fundraiser page:
https://www.facebook.com/donate/161441746188052/
I posted this graph in my (non-COVID) mortality thread –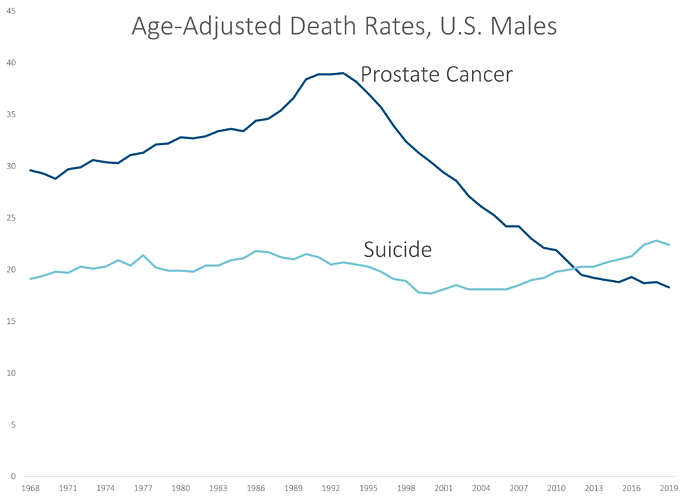 the rate is per 100K men.
I will be doing posts/videos on prostate cancer mortality & suicide rates with men later.
Thanks to yesterday's spate of donors!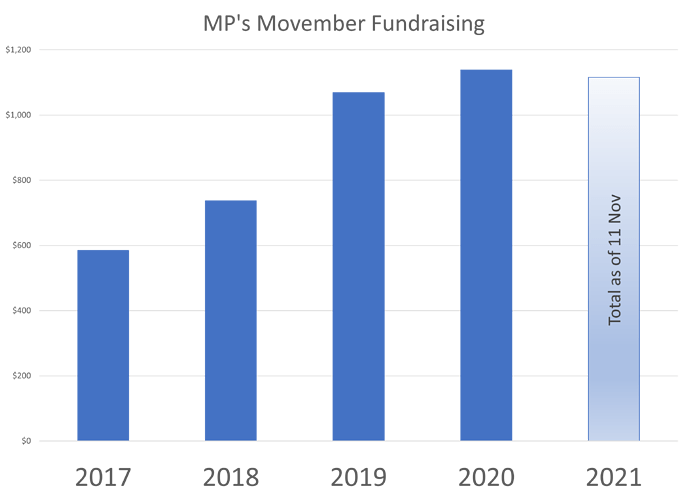 I will be doing an update post next week on prostate cancer stats, and then I'll be doing a post on suicide and men for Giving Tuesday (I'm always an angel of light!)
on Prostate cancer mortality
F*ck cancer!!!



So good news!
I've surpassed last year's take already!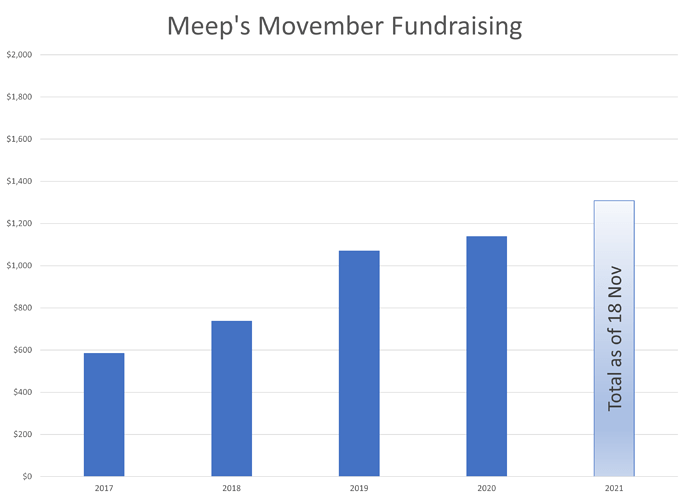 [I pushed the vertical scale to my goal of $2K in fundraising – it's an arbitrary goal, of course, but it's good to have something to aim for)]
Mospace (for donations):
If facebook is more your speed:
https://www.facebook.com/donate/161441746188052/
It's #GivingTuesday so it means I'm bringing out the big guns
that's right – suicide
Heeey hey hey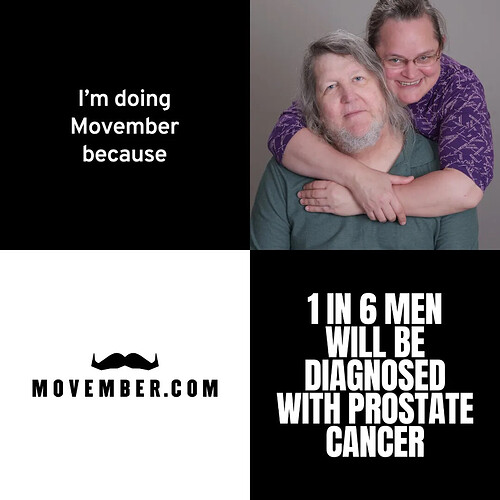 Yes, this is the 6th year in a row I'm doing my fundraiser. Stu did reach his 5-year survival, and he still has cancer – the current state-of-play is this is incurable, but treatable. It's being handled as a chronic condition… (til you die)
Two main links, depending on what is more convenient for you (and anonymous donation is a possibility):
I will have a few updates over the month.
As with last year, I will have a post on prostate cancer (and I have something with respect to how pandemic issues have affected prostate cancer screening/care), and a post on men and suicide. I may have a few other things coming up, but we'll see…
In case people here were wondering, I made my fundraising goal! Thanks!



Totally NSFW language: