Top left bleeding into the middle. I won't be sad if I never watch Die Hard again & The Boy Wizard is not a Christmas movie. But White Christmas is. How is White Christmas at the bottom?
I was wondering about that too, but:
It doesn't take place "on" Christmas, just around the same time. Christmas itself has little if anything to do with it (the song notwithstanding).
And there really isn't much of a message to the movie at all.
It's a fun showcase of some wonderful talent, and we watch it every year. I can see why it was categorized that way though.
White Christmas seems like it belongs in the middle. Generosity, kindness, forgiveness togetherness could all be considered "Christmas themes" IMO.
I think I'm primarily upper and center left, with some carryover into upper center & center center in terms of what I consider a Christmas movie.
I can't remember if the opening scene is on Christmas. It might fit in the lower left, but I think they wants die hard to be alone there.
They are also the themes of every other movie musical made in the '50s.
Nightmare Before Christmas could go in the center/center.
I'm not sure if I'd place it center-center or left-center.
Left is more important to me than message, but I'll allow the center column if other's want to watch. The image is also lacking in Hallmark/Netflix Christmas Movies.
How is "A Quiet Place" about the true meaning of Christmas?
I'm total left (Setting Purist) column. My 3-movie Christmas Eve binge is:
Die Hard
Scrooged
Elf
I'll probably watch Christmas Vacation about 6 times leading up to it, so I got that going for me.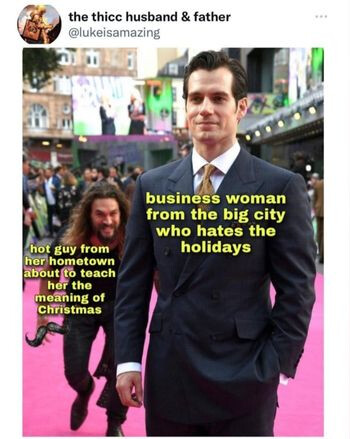 Don't forget the guy is a widowed dad with an 8 year old daughter
It's A Wonderful Life: Christmas and cash value life insurance!
I always wondered if the insurance policy was over 2 years old, so the suicide clause was expired. I assume it was, as the cash value had accumulated a little. I wonder if it was on 41CSO.
I do believe that all Hallmark Christmas movies would in the "left, center" cell.
I think every other Hallmark movie would be in the "top, center" cell.