We should go for cold drinks… when the weather gets warmer.

I'm good with a cold beer in any weather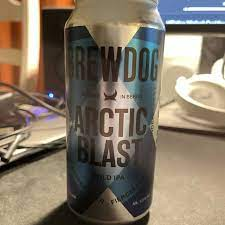 The dog normally likes to supervise the backyard from the back porch. Today she is supervising from the couch.
the bigger dip finally triggered the tire pressure sensor that all tires need some air. should be a fun exercise in these temps.
(internet calculator tells me the pressure at -10 farenheit is ~10/11 of the pressure at 32 farenheit. so i was a little low already and this dip has me "too low")
Our dog normally loves to guard the back yard for a good while. She hasn't stayed outside for more than two minutes lately. She's a boxer, so she doesn't excel at cold weather.
I went out last night when it was -6° and my tires dropped from 34psi to 28psi. I added about 3-4psi and currently with 5° ambient air they seem to be holding at 34psi, which is perfect.
Hope you used a manual pump. I don't get air compressors…
That was the freezer that was left open from what I can tell.
I just used my bike pump. I've got two compressors but if I'm just adding a bit of air it's not worth turning one on and getting out the air hose and what-not.
I'd never really thought about using a bike pump on a car tire. those work fine?
It takes like a minute or a minute and a half to add 3-5psi to a car tire with a decent bike pump.
ya'll live in the same city or something
Relevant, it's blizzard here today. 100 car pileup weather. So SO has me dismantle the fridge for cleaning because we're sure not doing anything outside. In the process, they start yanking out food they want gone - including a whack of turkey.
So, I got busy and made some turkey and rice soup. Just tasted it and OMG, yeah buddy. That's supper right there.
I would think so. Car tires are like 35 psi and bike tires can go over 120 psi so the car tires would be easier to pump.
@Echo: U STAY IN DA HOUSE AN' PROTECC FROM SKWURLZ AND BAD PEEPULZ LIKE MAYLMAHN!!! WHO'S A GUD GURL??? R U A GUD GURL??? OF COURSE U R!!!
Not as bad as last year but a 400% price hike is pretty steep.
Interesting, I guess you ride your bike with enormous car size tyres to make that comparison.