A friend sent me this story:
Kind of as a joke.
Well, I did a post on something like this when I had a direct, fatal run-in with a goose a few years back (fatal to the goose, that is…and my van's windshield):
https://stump.marypat.org/article/766/mortality-monday-death-to-geese
It looks like I didn't grab the picture of the aftermath of my car's windshield properly there, but it's on facebook if one wants to look it up. July 2017… all my facebook posts are public.
Deaths from 2014 in the U.S. from animal encounters: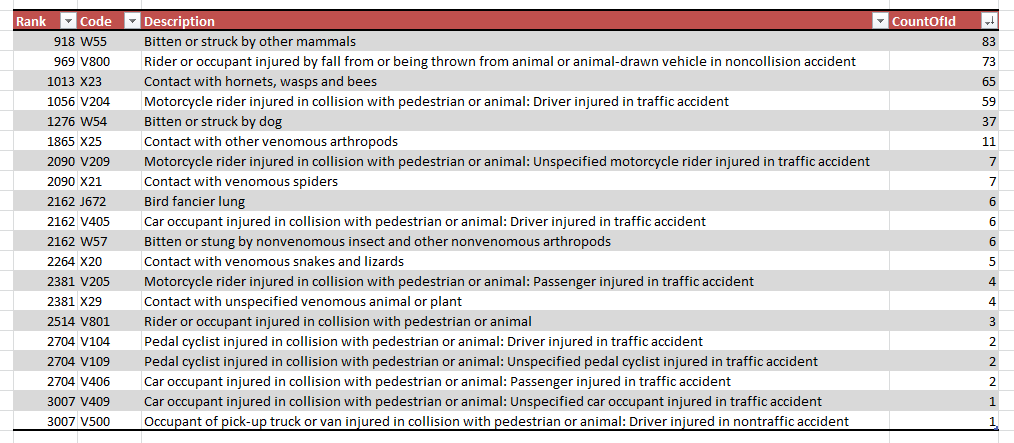 Don't get "Bird fancier lung", y'all
https://www.amjmed.com/article/S0002-9343(02)01030-6/fulltext
Sounds nasty.