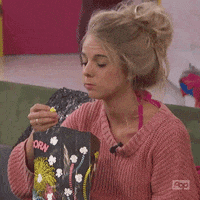 she seems nice. does she have a business carrrrrrrd???
She's flush with excitement about the renovation - I sink you'll shower a good time.
A young woman who was wearing a thin T shirt and clearly not wearing a bra was very chatty with me at the dog park.
People have been checking me out… on LinkedIn!!!
With emphasis on "Insignificant" m I rite?
Was out with a woman last night and we ran into some of her friends and parents. I got up to go to the bathroom, stopped to tie my shoe and the woman sitting next to the woman I was with says "wow - he's really good looking, nice job". I should have taken advantage of that deal.
T-roy, showin' off the glutes
Three strangers told me they liked my shirt today
Or humblebrag that he can afford laced shoes.
Obligatory Simpsons gif (spoilered, just in case):
Is this with or without the puppy???

I did have the dog with me today