Michael Clark, current Conference of Consulting Actuaries (CCA) President has been sharing articles on what it means to be strategic during February on LinkedIn. I haven't had a chance to read them all and since the goal of GoActuary is to focus on networking/professionalism type stuff I thought I would try to consolidate them here for easy reference later.
February 4, 2020
Are you strategic? I think we all know if someone is a strategic thinker or good at strategizing. These people inspire and motivate us, provide a vision for a successful path forward, and lead without micromanaging. So how do they do it and can we learn to be strategic too?
The Golden Circle
Being strategic is a skill that absolutely can be learned - for some it comes easier than for others though. I recently finished reading Start With Why by Simon Sinek. I love the premise of this book and think that it relates perfectly to what it means to be strategic. In the book, Sinek lays out the concept for what he calls The Golden Circle. The circle has three levels, two of which are fairly ubiquitous. Most people know what they are doing and how they are doing it. People that are strategic though know why they are doing what they are doing.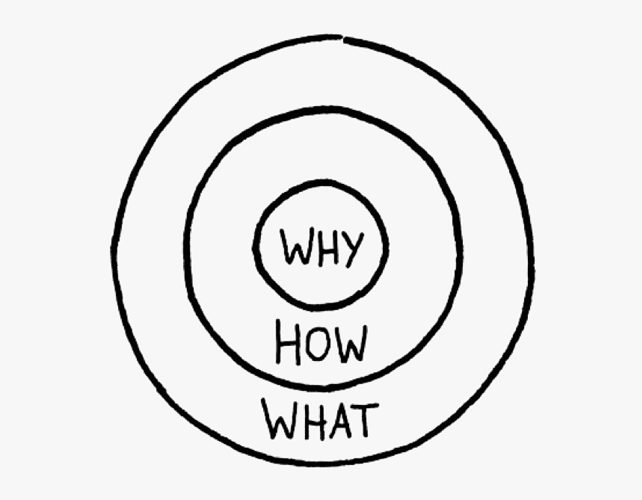 Take a minute and think about the "why's" in your life:
Why do you spend your time on the things you do?
Why do you get excited about your passions?
Why is your company in business?
Without a clear understanding of "why," the how and what are anchorless. Sure we can keep doing what we are doing but without the why we lose something, our teams lose something, our company loses something. That something is at the core of being strategic.
So how can you learn to be strategic?
A dictionary definition of "strategic" is
relating to the identification of long-term or overall aims and interests and the means of achieving them.
Being strategic requires us to think and act differently. It requires us to not only provide a vision for the future and a path for getting there, but it also requires the ability to assess, reassess, and make adjustments to move ourselves, our teams, and our businesses towards successful outcomes. Are you strategic? Do you aspire to be strategic? I'd love to hear what's worked for you and even what hasn't.