He has a strange idea of the meaning of "all Texans".
This is from the Philadelphia Inquirer version of the story, which I expect is paywalled.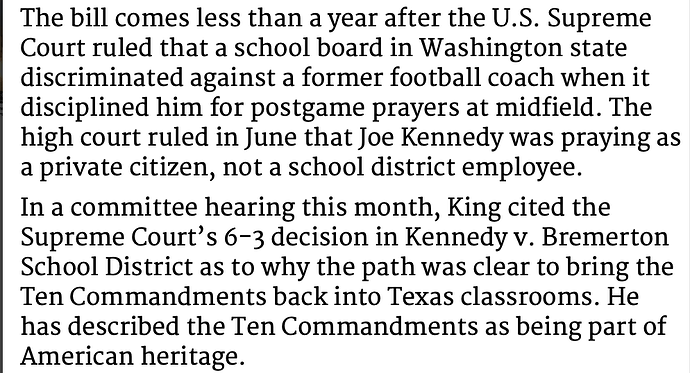 They sound diametrically opposed, to me. Joe Kennedy's actions were ruled (idiotically IMO) to be those of a private citizen, not a school district employee. With this law, what private citizen is putting the ten commandments in any classroom?