Some finches seem to be building a nest in a hanging planter outside our back door.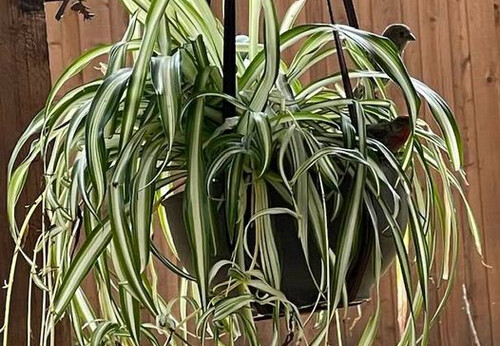 I'd like to be one of those people who sets up a webcam so I can observe them without disturbing them. I've never done that before and don't really know where to start or what I'm getting myself into.
This spider plant is within a foot (or two) of an exterior wall. There is a power outlet on that wall about 6-10 feet away. My wifi signal is poor in the backyard but this is right by the door, so I'm hoping it's sufficient.
Any thoughts, ideas, suggestions (especially about hardware) on what I'm doing here?