Lol, I LOVE Sherry cask aged liquors, and enjoy sherry.
I don't think I can taste the sherry. It does adds something different, possibly more fortification.
I've had beer that was aged in bourbon barrels and I could definitely taste the bourbon.
Agree.
The old Jameson 12 year (the stuff from a decade ago, not what they sell now) was amazing stuff. That was what I used to keep in my flask.
I really like port and rum cask finished whiskies, too.
Of course, most of my stuff is bourbon or rye, but rarely Scotch.
I think by # of bottles, from most to least, I'm currently at 1) Scotch (I don't drink it very often, my wife NEVER drinks it, and I tend to pick up 1-2 bottles a year. So I have 8 or 9 bottles now), 2) Rum (a bottle rarely survives the year, but I currently have 5 higher end bottles that are exclusively neat sippers), 3) a couple bottles of rye/bourbon. We have 1 tequila, 1 vodka somewhere, and a bunch of other random bottles and liqueurs.
Sherry aged Islays are where it's at
this matches me to a degree.
scotch i have a bottle at a time. still working a gift from 2 yrs ago (balvenie 12 dbl wood). I have 3 rums working (foursquare 2009, dorleys 12yo, and smooth ambler) for sipping. a gin (bluecoat). then i have a vodka and a spiced rum (i have foursquare; mrs f has capt). also a couple of decent bourbons and a rye (is relatively not aged and is for mixing imo). the rye, vodka, and spiced rums are def for mixing (i can sip the foursquare spiced rum - very good IMO).
Wife bought my Abernour as a gift
Thoughts? I find the taste a bit light, but a heavy bite
When in doubt I always get whiskey or cigars
Aberlour. I've never had it, but it looks good. Which one did you get? The 12 year old?
Also, whisky has no E when it comes from Scotland, Ireland, or Canada.
Sorry, I get pedantic when it comes to scotch. I like correct pronunciations too.
12 yo
as for Whiskey or Whisky it could be a scotch or bourbon, so I was going pretty generic
Bump, for Green Spot Irish Whiskey at Costco!
Bought two at $47.99 each. Way lower than my OP price.
So, deflation??
Bump…
Found Gold Spot Irish Whiskey. $300. Dare I buy?
if you want it and it is hard to come by?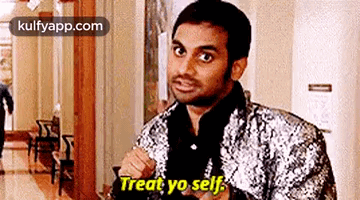 Revived this thread as I am heading to Speyside in July.
Going to be visiting a few Whisky places with the family while touring Aberdeenshire & Cairngorms.
Been a long while since I have tried proper Whisky, so looking forward to it.
Im envious. Speyside is the best: Glenfiddich, Glenfarclas, Glenlivit, Macallan and more. These are some of my favorites.
If you are travelling through Glasgow, you can easily reach Auchentoshen and get a Lowland visit , too.