It might be karma from going against the family, Señor Rock.
Fortunately on CAS, Rebel Outpost and here, I have almost as many years being Kid Rock as Kid Rock. Bawitaba
What're ya gonna throw?
Well, your name says it all!
For the first one against VA I submitted RRRRR since I really needed to get it out after withholding versus Whiskey
Now I am trying to figure out a way to get down 3-1 in this match
No. I am NOT going down on you.
Just get your throws turned in.
Call 911 in your town

That is a weird leap and one that would never enter my head.
weird leaps are the only kind that VA takes
FTR - my picks were in yesterday

:nachos: :mtdew: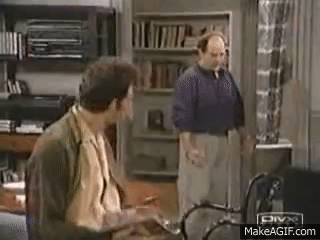 which means that you're likely going to lose as I got mine in earlier
I'm ok with losing to get to 1-3. I think I was the 8 seed anyway so just happy to be here.
Quick Summary:





As promised, we had a

match on tap, as soyleche and A_Student were up to the winner-take-all Game 7!! So we knew that we were going to have at least one

, but we got a Monday morning surprise with a second one as well.
In both matches, Rock was the deciding factor - in one game in the was the correct throw; in the other… not so much. but in the end we now have 6 of the 8 seats filled in the Elite Eight, with congrats going out to…
soyleche and Echo
for moving on in the tournament… and we could be 2 throws away from having the Elite Eight completely filled out!!

We've got a lot of drama already (hopefully not too much for a Monday!) as we narrow down the field to 8 (or maybe less than 8) this week, so stay tuned, and keep those throws coming!

SteveGrondin Region
SteveGrondin defeats IPD in Game 3, SteveGrondin leads (3-0)
R SteveGrondin
S IPD
StevGrondin   ---- StevGrondin 3
(BYE)

IPD         4 ---- IPD         0
BruteForce  3

-----------------------------------

NmrclNeurot 0
Klaymen     4 ---- Klaymen     4 ---- Klaymen     

twig93      4 ---- twig93      3
Doctor_Who  0
Vorian_Atreides Region
Kid_Rock defeats VorianAtrds in Game 2, series tied (1-1)
R-S VorianAtrds
R-R Kid_Rock
VorianAtrds   ---- VorianAtrds 4 ---- VorianAtrds 1
(BYE)

MayanActry  2
Tiffany     4 ---- Tiffany     2
 
-----------------------------------

MtnHawk     3
Kid_Rock    4 ---- Kid_Rock    4 ---- Kid_Rock    1

Whiskey     4 ---- Whiskey     3
1695814     1
soyleche Region
soyleche defeats A_Student in Game 7, soyleche wins (4-3)
R soyleche
S A_Student
OutdoorAct defeats SteveWhite in Game 5, OutdoorAct leads (3-2)
R-S OutdoorAct
R-P SteveWhite
soyleche      ---- soyleche    4 ---- soyleche    
(BYE)

meep        0
A_Student   4 ---- A_Student   3

-----------------------------------

OutdoorAct  4 ---- OutdoorAct  3
JohnSMill   2

WishBear    2
SteveWhite  4 ---- SteveWhite  2
Snake Region
Echo defeats AbstractAct in Game 5, Echo wins (4-1)
R AbstractAct
P Echo
JFG           ---- JFG         2
(BYE)

skysn93     2
Actuary321  4 ---- Actuary321  4 ---- Actuary321  0

-----------------------------------

ALivelySed  1
AbstractAct 4 ---- AbstractAct 1

Echo          ---- Echo        4 ---- Echo        0
(BYE)
Key: * indicates throws submitted; # indicates throws need to be turned in or you will be booted
Wow. A complete dismantling by echo. Congrats and good luck.

Good game @A_Student
I was sweating there at the end.
GL Actuary321. If last actuary vs dog match was any indication, we'll be counting down to canine victory!

You think you're gonna get that SQuirreL?