I've been reading and rereading biographies of Bach lately (for some podcast prep), and it strikes me he might count as the greatest achiever of all time. That is distinct from say regarding him as your favorite composer or artist of all time. I would include the following metrics as relevant for that designation:

Quality of work.

How much better he was than his contemporaries.

How much he stayed the very best in subsequent centuries.

Quantity of work.

Peaks.

Consistency of work and achievement.

How many other problems he had to solve to succeed with his achievement. For Bach, this might include a) finding musical manuscripts, b) finding organs good enough to play and compose on, c) dealing with various local and church authorities, d) migrating so successfully across jurisdictions, e) composing at an impossibly high level during the four years he was widowed (with kids), before remarrying.

Ending up so great that he could learn only from himself.

Never experiencing true defeat or setback (rules out Napoleon!).
I'm mainly using this as an excuse to link to yet another recording of Bach's St. Matthew Passion, my favorite work of his: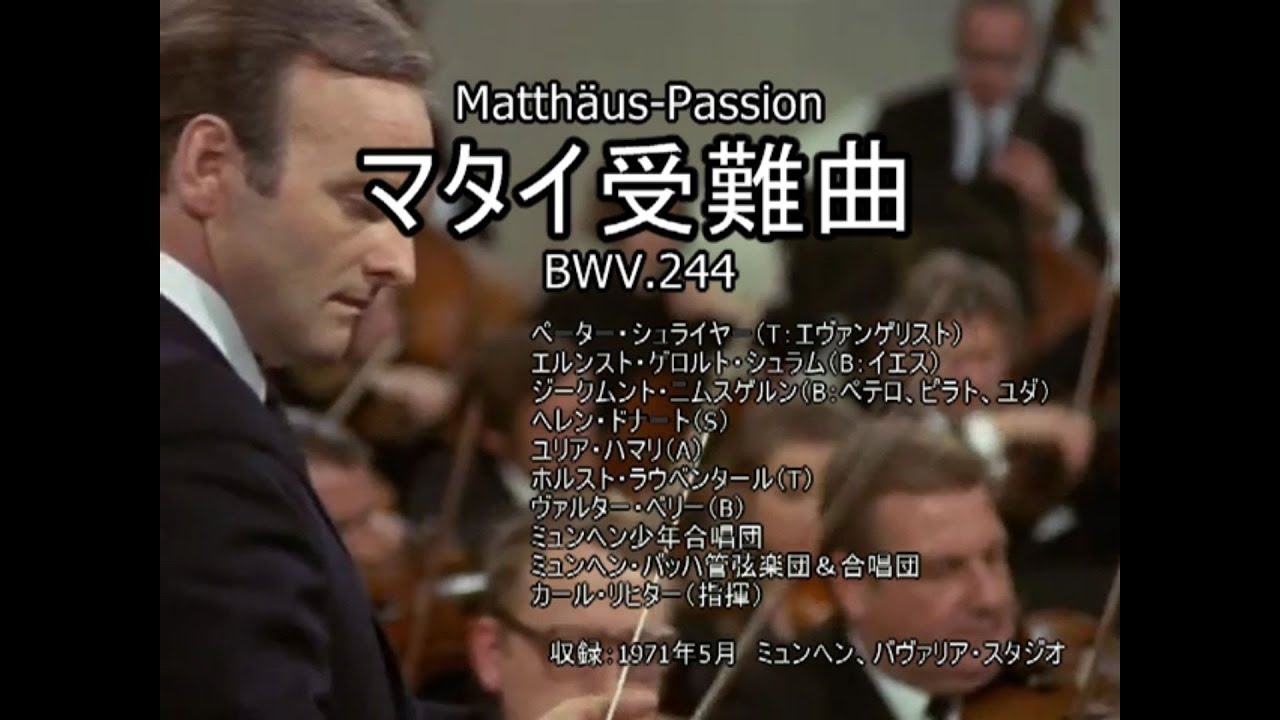 Yes, it has both German & Japanese captions. It's a recording from 1971, Karl Richter conducting.