Dare to explore, you say???

My wife did not find it amusing.
(She has a colonoscopy scheduled for tomorrow.)
R3L33TS
(Took a few seconds to figure it out, which was then confirmed by the license plate holder)
I think this is a standard-issue plate number, rather than vanity, but…
(spoilered due to NSFWness)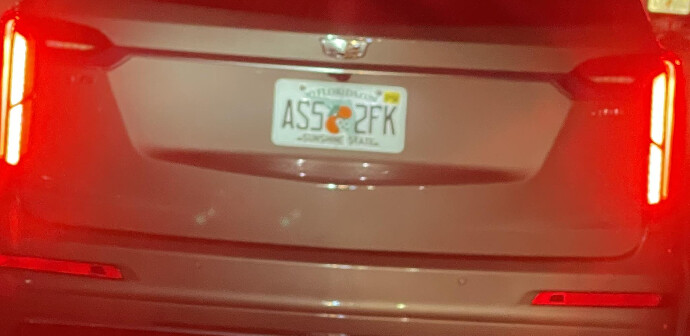 WHO GAF
I'm surprised that one got past the censors.
XXXRAY surprised me as well in passing gatekeeper.
MACH E on the same. Kansas tag.
ISELLTP
Guy was driving a Tesla
THA1GR
Easier to interpret when found on an Auburn University specialty tag.
I don't know how this got past the Maine plate censors:
BEWB1E5
NO REST
I stayed a safe distance away, given the indication that the driver was one of the weary.