4-Week Groupings
13-Week Groupings
"Waves" [breakpoints at ~Jun 20, ~Oct 20, Apr 21, Jul 21… .so far]
So far, I've looked at the whole period 2020-2021 (well, through 10/2/2021). But now I want to get at how trends may have changed over time.
Check out this graph for reference: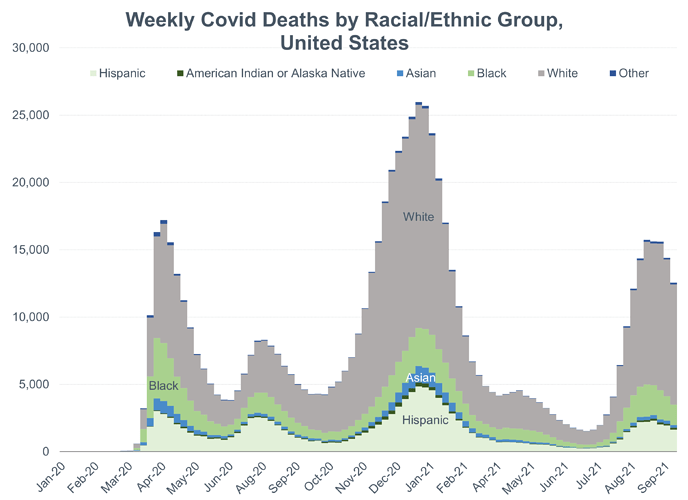 Doing it weekly is to granular, but I am trying to figure out the best way to aggregate it.
Should I try regular time periods or use the "waves" that we're seeing in the data?