Who is this imposter . . . this "vorian @ rides"?

Unclear on concept: Zip lining over the Bay.
We were at the bridge
Everybody had matching towels
Somebody went up on the cable
And there they saw a rock
It wasn't a rock
It was a rock lobster
Schwing!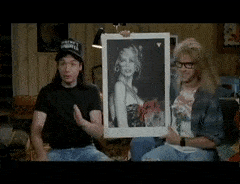 The Smiths decided one child was enough.
Looks like lots of cameramen want to get into this captions thing
Now THIS is a Bogata block party!
I haven't the foggiest idea what's going on here
Did frummie find this photo in the cloud?
Did you find any gorillas?
Someone got the Ents all worked up . . .
We're definitely not getting the security deposit back…
Monday's winner:
@BruteForce
I'm ready to discuss politics with my family now.
Winner!