And now we know where the leftover fabric from moon knight went
The music crescendoed as she took the catwalk.
Scouts out looking for the next Mike Trout
Yesterday: my eyes are up here
Today: Living in the fish eye lens
Monday - Designer astonished as model moons crowd
Tuesday - Fish farmers upset at Mike Drought
Hello and thanks for the fish
Wednesday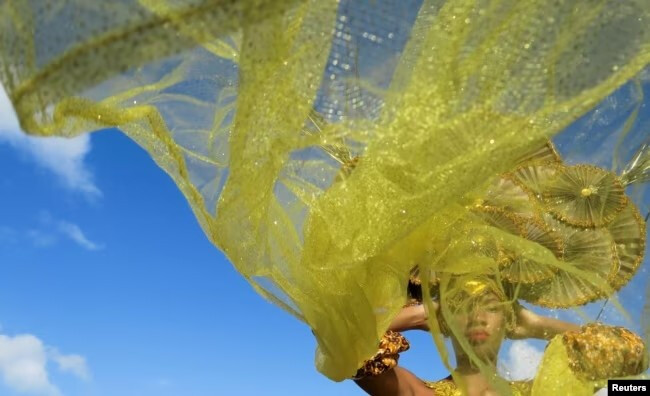 Ain't she just the golden ray of sunshine in the group . . .
Lucy in the Sky with Diamonds
Envy decided to lighten up
Weird things happen when you give yourself a mild meld
Quite clear on concept: Spotting terrible art
I think I'm sick. I see spots before my eyes.