Rather than add to an already overheated thread, I'll make a new one.
Let's just put down what the dues are:
SOA: https://www.soa.org/about/membership/member-dues/


CAS:
https://www.casact.org/membership/join/index.cfm?fa=dues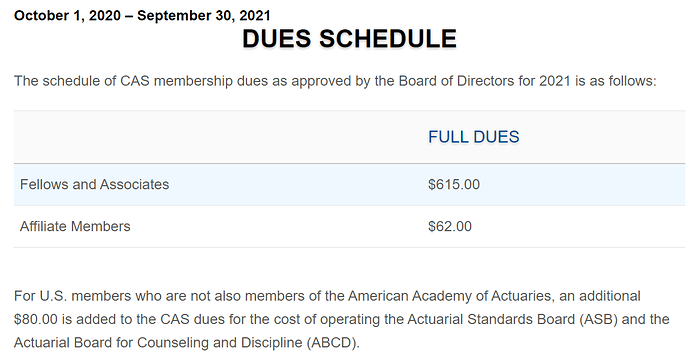 FWIW, I actually don't pay $725 as a U.S. FSA – I'm a member of the Academy, so my dues are: $670.
I note that the CAS does not put the AAA-related charge in their dues table as default, and the SOA does.
Anyway, comparable SOA dues are 9% higher than the CAS. ($670 vs $615)
Just for people to know: ASAs/CERAs w/ 5 years of membership have similar voting rights to FSAs, except for amendment to bylaws, iirc.