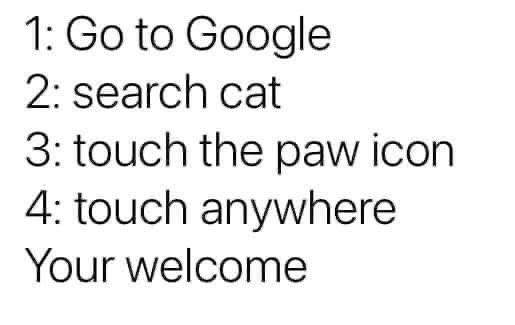 Feel free to mock the grammar too.

Within my first ten taps all 3 cats were standing next to me wondering what was going on

My sleeping dog's head popped up when she heard me try it.
My neighbour's cat sauntered by my place with a present in his mouth for Daddy. I texted him a warning.
I'll sweep when I'm good and ready damnit!
It won't matter. You have cats.
One thing I enjoy about winter is the cats becoming snuggle bugs. Had both cats snuggled up against me last night.