Holy ocean marine claims Batman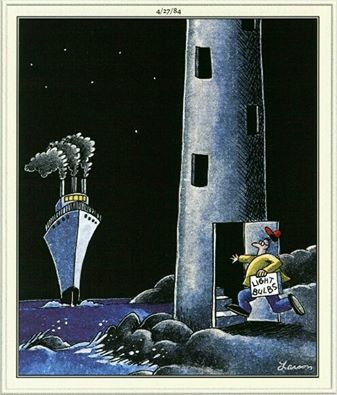 It inspired me to re-create the WTF News thread:
Was that the same ship?!?!
This bit doesn't make me say wtf, so seems more appropriate here:
Why does this keep happening? Every maritime accident, like every plane crash, has its own unique failures. But one key to the improvement in aviation safety was the advent of a radical new approach to safety and training, known as cockpit resource management or crew resource management. Airplane failures still occur, but they rarely become fatal catastrophes. The shipping industry has tried to learn from aviation's success, dubbing its equivalent "bridge resource management," but the implementation and modernization of the approach have largely failed.

…
Some aviation failures are still associated with bad cockpit culture. Six months later, an Avianca flight landing at JFK crashed, killing most on board, after it ran out of fuel—a problem that the National Transportation Safety Board attributed to poor communication both among the crew and with air-traffic control. Still, the gains have been impressive, especially in the United States: From 2009 to 2018, no U.S. airline had a single fatality.

But these advances in aviation haven't made it aboard ships. "The maritime industry in the '90s took CRM, the basics, and they created BRM," Konrad said. "They kind of dumbed it down a little bit. They have not updated it since the '90s."
This thread was in my suggested topics and it made me think of this (of course even though the software suggested it is also discourage me from posting).