Where's that @Echo account when you need her?
Seriously, though, you should sleep.
I know that's easier said than done if you have insomnia.
Step 1: log off GoA
Step 2: turn off device(s)
Step 3: ???
Step 4: SLEEP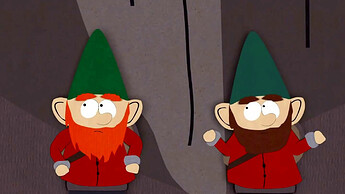 Unfortunately who I'd like for step 3 isn't home.

There are squirrels and chipmunks and ball and new holes in yard to find. Chicken. Belly rubs. Brownies.

Unfortunately this is true. :swear:
@Echo: I got a job for you:
Take ball and drop it into Daddy's lap
When Daddy throw ball, you fetch it and bring it back to drop into Daddy's lap
Go to step 1
Who's the bestest girl??? Who, who??? YOU ARE!!!

better get yourself to a hospital unless you want to bleed to death
Ate cookies and did some housecleaning of the liquor cabinet. What next?
Go make more cookies.

Unless you're drunk, in which case, stay away from the oven!!!
Going to bed is probably the right choice.