Neighbors A (me) and B live on the same street, with property line perpendicular to the street. Sounds simple. Except neighbor C lives sort of behind B, on a cue-de-sac that does not intersect our street. So the back of his lot creates a diagonal along the side of mine, narrowing mine to the back of it. C has a fence around his property.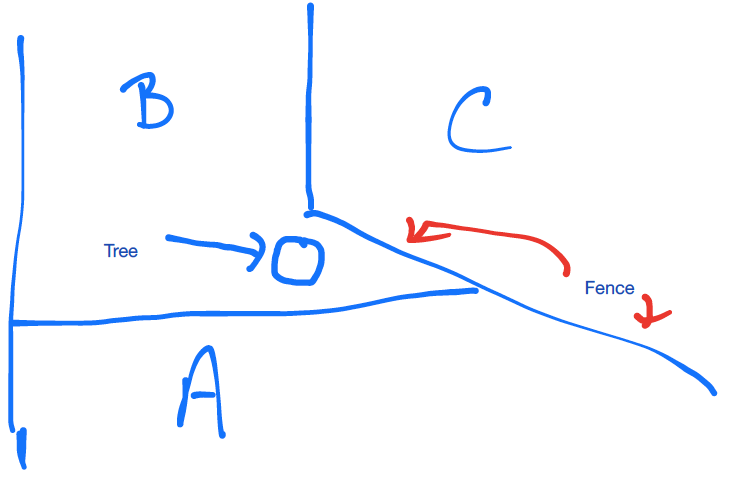 There's a big old walnut tree, on B's property, with branches stretching out over all the properties. Over the weekend, a big branch broke, so that the end fell to the ground, but the branch did not completely separate from the tree. The tip of the fallen branch is completely in my lot. The break is above B's property. Thus far, no impact on C.
But, were the branch to sever completely, there's a good chance it would land on C's fence, at a point where the fence is between A's lot and C's.
The AO had principles that would have some applicability, even if based on a situation where there were only two potential payors. Here there are three, and there are potentially tree removal costs in addition to fence costs. If tree removal is done promptly and well, there will not even be any fence costs. Alas, the AO is defunct, creating uncertainty about what the established principles were and on whom those principles remain binding.
What now?