You know you need a castle, and you can afford this one.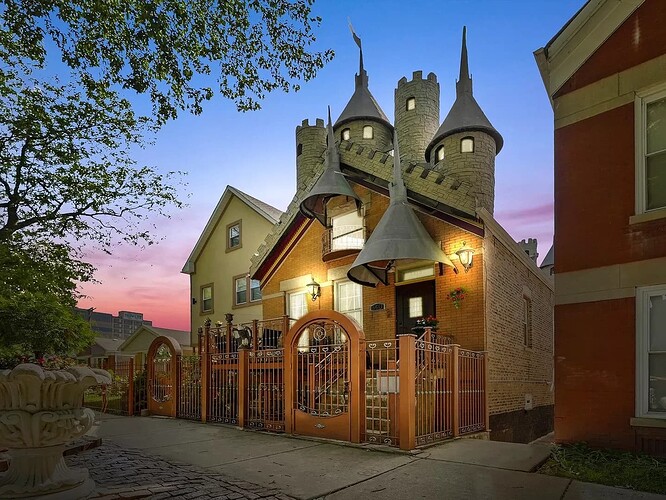 3410 S Carpenter St, Chicago, IL 60608 | MLS #11490948 | Zillow?
So much clutter! And a bed in a hallway?!
I feel better about the crap I have lying all over in my house now. That virtual tour was uncomfortable.
Yes, the current furnishings are a hodgepodge. I'm sure y'all can come up with some appropriate medieval decor.
It's like the anxiety of being inside a Buca di Beppo had a baby with Medieval Times, it's giving me serious icks.
They do seem to love brown, leather couches.

I still remember that place in Pittsburgh.

Definitely one for a CNA employee imo
Holy crap. They took what was likely a nice little century home and completely butchered it inside and out.
But… can I just put some of those spike outs… chapel… things (what are those freaggin called y'all) on the top of my house? I'm too Ambien to Google words rn. Bur what if I wanna castle-ize my own digz.
Ominous Williams score…
"Where's the moat??"
(Upshot of moat leg landing on top of the car.)
If you buy it, you should change you handle here to Sir Smoothie
And a Hobbit House for those New England actuaries, though it might be a stretch to afford this one:
Need to add: "Can actually feel the berm!!"
I just found this thread. How odd that it has no closets. And that they didn't bother to make the bed for the photos.
The house is cool looking in a way, but you completely lost me at the letter S.